A professional home inspection provides much more than just a report. Every report is customized with specific information about your new home.
Your "house specific" report includes:
A summary and detailed report of our findings
Pre-settlement inspection instructions and checklist
Maintenance information
Safety and energy saving suggestions
Life expectancies
A home repair book
A home inspection identifies problems and offers solutions! All New Jersey home inspections are performed in accordance with the Standards of Practice of the American Society of Home Inspectors (ASHI), the nationwide authority. Every inspection includes an evaluation of the visible and accessible major components of the house including:
Interior Plumbing System
Roof
Walls, Ceilings, Floors
Windows and Doors
Foundation, Basement, Crawl Space and Slab Structures
Insulation
Exterior Siding
Plus many other items
Lead-Safe Inspections:
---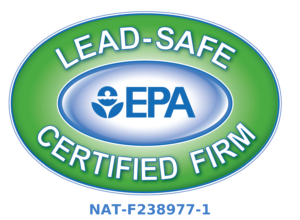 Serenity Home Inspections now offers lead safe inspections. If you have a home prior to 1978, there is a possibility of lead based paint in your home. We can take lead dust samples throughout your home to gauge your risk and provide options for remediation if needed.
Radon Testing:
---
Radon concentrations are measured by using charcoal absorption methods. Samples are collected after 48 hours of placement. Samples are sent to a certified lab for analysis, results are sent within 72 hours. Our inspectors are NJDEP certified professionals.
Wood Destroying Insect Inspections:
---
In the United States, wood destroying insects are a widespread problem. The problem is compounded by the fact that these insects are often not found until they have caused costly damage to a home. For this reason, most mortgage companies require a termite certification prior to mortgage approval. The certification indicates that the house is free of wood destroying insects. Here at Serenity Home Inspections, we provide efficient and reliable testing. Once your home is found to be free of wood destroying insects, we will issue a termite certification.
New Construction Home Inspections:
---
Purchasing a new home is a tremendous investment and an overwhelming experience. Serenity Home Inspections' professional licensed inspectors can ease your mind by providing a thorough examination of all visible and accessible areas of your new home. They will provide you with a detailed and efficient report specifically listing all sub-par workmanship, thereby facilitating the presentation of such defects to your builder. The inspection includes an evaluation of plumbing, electric, heating, air… As you make your investment, you will be confident that your dream home meets your expectations.
Sellers Pre-Listing Inspections:
---
As you prepare to put your home on the market, you will find a pre-listing inspection imperative. The inspection will document problems in your home and enable you to make all repairs prior to your listing date. You will list your house without fear that the inspection of a potential buyer will uncover an unknown problem. In addition, potential buyers will take comfort in knowing that an unbiased third-party has inspected the home. The report will also allow you and your realtor to adequately evaluate the market value of your home.
Serenity Home Inspections would be pleased to inspect your home and provide you with a comprehensive evaluation.
Inspection Costs:
---
The cost of an inspection greatly depends on the size, age and complexity of the home. Serenity is a small inspection company with low overhead. This enables me to keep pricing very competitive within the industry. Please call for a quote.